Sanjaya K. Dash, Ph.D.
Dean
College of Agricultural Engineering and Technology
Orissa University of Agriculture and Technology
Bhubaneswar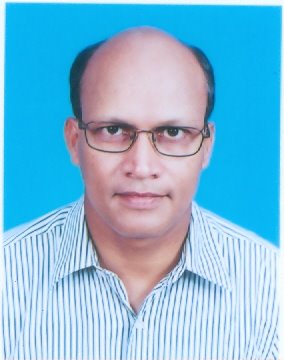 GREETINGS!
Established in 1966, the College of Agricultural Engineering and Technology (CAET) enjoys a rich educational legacy because of its history as the original land-grant component implemented at Orissa University of Agriculture & Technology (OUAT), the sole agricultural university of the state. Through the tripartite concept embraced by the land-grant institutions, our college integrates teaching, research and outreach activities to prepare highly qualified professionals in the field of agricultural engineering and food processing.
CAET believes in the principles of job led teaching, problem led research, farmer led extension and alumni led networking for its growth. The College is blessed with admirable faculty members having trained at different national and international institutions and excellent infrastructure facilities for teaching, research and outreach activities. "Students First" is always at the top of the list of priorities set in CAET, and administration, faculty and staff are always geared up to assist the students in their professional development and in accomplishing their goals for success throughout their tenure in CAET. The College follows the ICAR recommended course structure and the students are also exposed to different facets of the profession through the Students' READY programme, which includes in-plant trainings, project works and experiential learning. Besides, CAET students are exposed to a broad variety of other enriched learning experiences and a promise of growth and achievement is available for the students through the multi-faceted undergraduate and graduate programs offered in CAET. The students have an excellent track record of placement and selection through national level competitive examinations like JRF/GATE/ CAT/ MAT. etc.
The College has developed many equipment and technologies for the farming community of the state through the faculty and students' research as well as through externally funded projects. Regular demonstration programmes of different technologies are also conducted across the state. Faculty and students of the college regularly publish research papers in reputed national and international journals and the college has created a niche at the national level.
I invite you to take a tour of our college's web site and learn more about the exciting academic majors, dynamic faculty and staff, scientific research and innovations, as well as learning adventures which can help transform dreams for the future in to reality for the students, parents, entrepreneurs, farmers and others.